"Portraits of Chaos" A5 Catalogue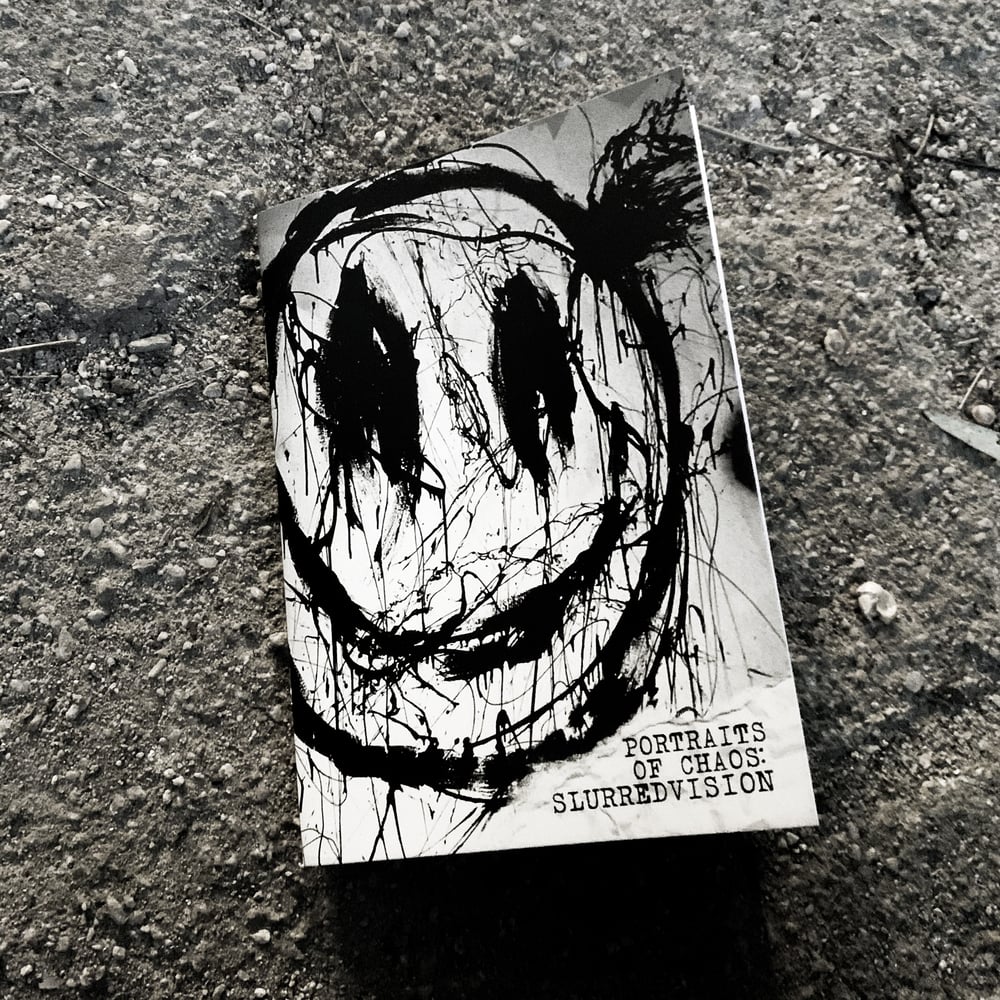 Only 5 copies of this first edition remain.
Portraits of Chaos: SLURREDvision
A compilation of various artwork and writing I have done over the last few years. There are paintings and mixed media pieces.
Some you may have seen and some you haven't.
It also contains my first published writing in over 10 years.
Printed on 120gsm paper with a 250gsm silk cover.
Each copy is hand stamped and signed as a first edition in the event I do a reprint.
This catalogue is a summary of the artwork I have done over the last few years, but it is also a conclusion. I wanted to reset my artistic career and I feel this collection is the perfect way to move onto the next chapter.
I am so truly grateful to everyone who supports or enjoys my weird creations, it's difficult for a tattoo artist to be recognised as anything more than that.
Who knows what is next for me. Fuck I'll probably just end up doing a ton of messy shit that looks exactly like all of this, but I'm excited for a fresh start regardless.