Broken Tee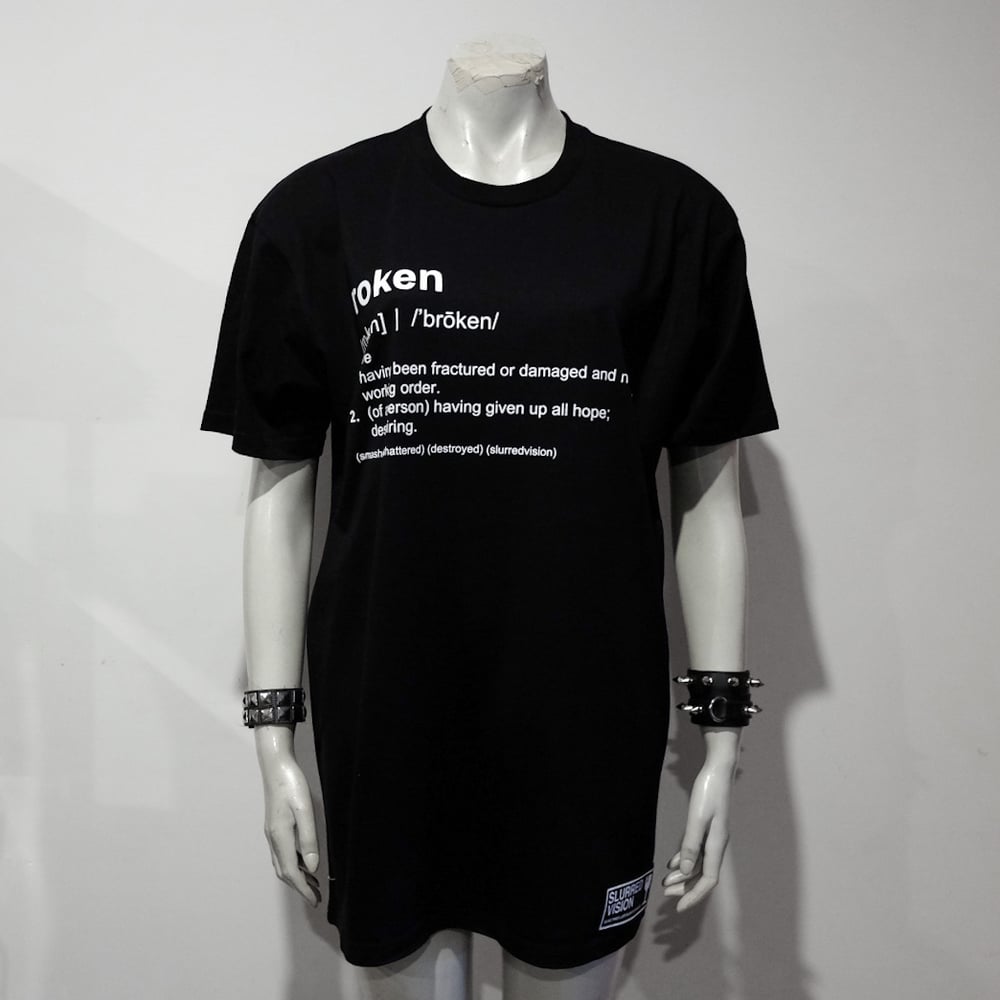 SLURREDvision "Broken Collection" Tee.
This is the first piece of apparel from the Broken Collection that currently only features utilities and accessories.
Adorned with a full chest print dictionary excerpt with a subtle twist, finished off with a Broken Collection logo patch sewn to the lower corner to complete the industrial style of the piece.
Screen printed on regular fit 100% cotton AS Colour tees, these shirts will be a staple of your summer wardrobe.